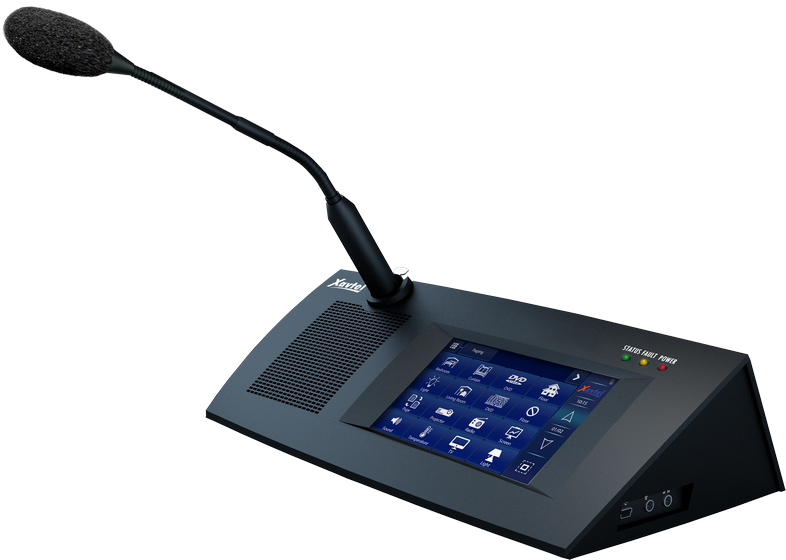 The OL-T5 is a 5" LCD touch screen paging console. All the configuration for site operation can be pre-programmed by OCTO Jr Designer software and controlled by OL-T5 such as zone paging, pre-chime/post-chime setting, audio routing, message playing, message event triggering, stacking paging, VoIP for tele-conferencing, integration with 3rd party system (via RS485/UDP protocol), volume control and fault list.
The OL-T5 is connected to the OCTO-Link port on OCTO Jr audio processor, and the maximum communication cable length between them is 250M (820 ft.) via STP CAT5/6 cable.
The OL-T5 is equipped with 2 x 3.5mm mini-jack for earphone and microphone connection, and a mini-USB interface, allowing to connect to the PC/Laptop for distance conferencing via Skype, QQ, WeChat, WhatsApp, etc..
In addition, the OL-T5 has the password protection, making it be applicable to commercial shopping centre, hotel, office and conference room application. Its backlit full colour touch screen panel is designed for user-friendly operation and offers multiple pages for zone or group of zones selections.