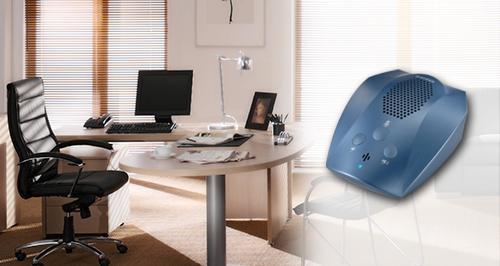 Dialogo 100 personal speaker is a mobile audio peripheral that connects to a wide variety of devices and provides crystal-clear, hands-free communication in a radius of up to of 10' (3 meters) from the device.
Thanks to Xavtel's remarkable DSP technologies: RAPIDO™ Acoustic Echo Cancellation algorithm and excellent industrial grade background noise reduction which enhances sound quality. The music model also offers high-quality playback for music from computer via USB or audio line input. A full duplex conversation is possible where both parties will be able to talk and to listen simultaneously without any disturbing noise or echo. Looking at the size of the Dialogo 100, it reproduces fantastic sound quality through your connected MP3 player or the music you play from your PC/laptop/mobile phones.
The Dialogo 100 is used with many communications applications (Skype, Web Conferencing) which makes it great for travel and small office desktop. It is extremely user-friendly and its plug-and-play design eliminates the need for additional driver installations.